Mrs. Elizabeth Braden who was the first-grade teacher for some of us who attended Dennis School.
Gary Murfin wanted to ask those who knew her or who were her students to send her a birthday card next month.
She will be 97 years young on November 27.
Her address is
Liz Braden
875 West McKinley
#147
Decatur, Illinois
Mrs. Braden's husband died a couple of years ago and she is in an assisted living facility.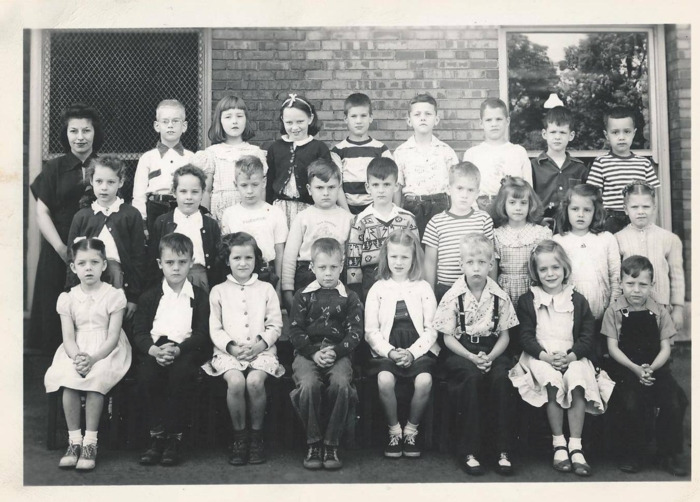 Many in this picture, from Bob Williams, were together all the way through MacArther 1960:
Back row - Mrs. Braden, Donald Henzel, Mary Thompson, Kathleen Burke, Jay Nicholson, Tim Toney, Ron Miller, Bob Woods, Gene Nicholson
Middle - Molly and Margie Sands, Fred Sandburg, Harold Swartz, Bob Williams, Jim Sober, Martha Neet, Sally Jo Watts, Sheree Rothman
Front - Linda Richardson, Gary Murfin,Helen Robb, Tommy Burwell, Dianne Sunkel, Bobby Sanks, Martha Miller, Bob Wittke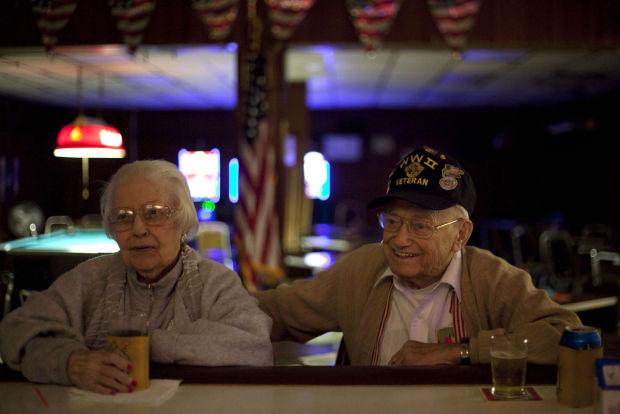 From Herald and Review Nov 2013: Elizabeth Braden, 93, sits with her husband, Bill Braden, a 92-year-old World War II veteran, at VFW Post 99 in Decatur.