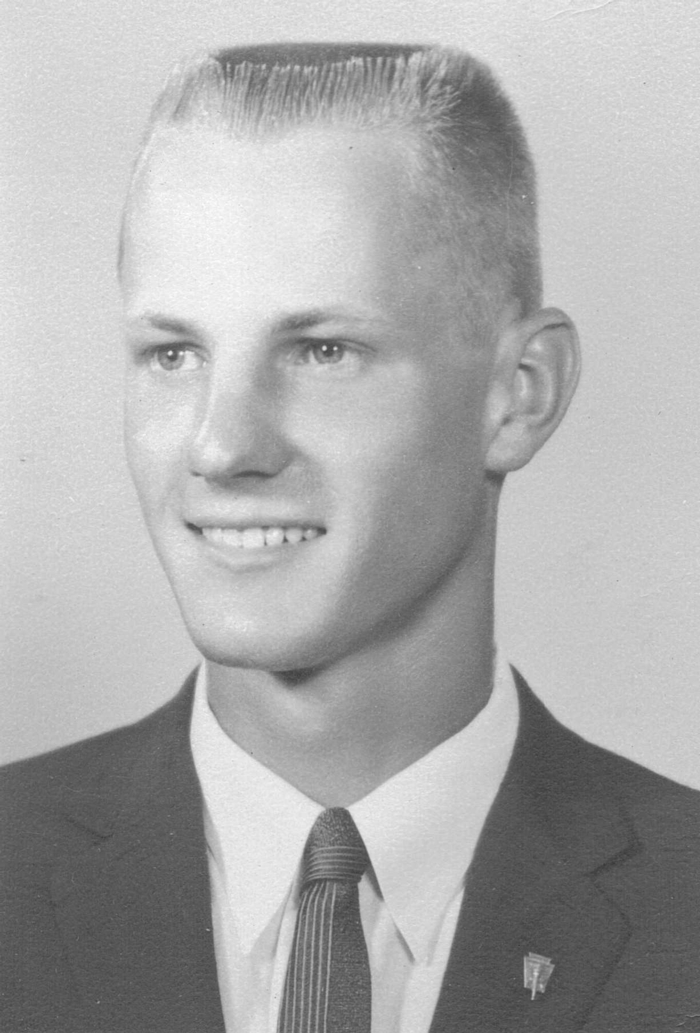 Kenneth

SPITZER

(1941 - 2018)
Obituary

SPITZER, Kenneth

Kenneth Spitzer passed away peacefully in Pullman, WA on Feb. 6, 2018. Ken was born on Dec. 2, 1941 to Glenn Edward Spitzer and Esther Gossett Spitzer in Decatur, IL. He grew up in Decatur, graduated from MacArthur HS in 1960 and attended Millikin University on a track scholarship, graduating with a BA in Chemistry in 1964. Ken was married to his first wife Alice (Baarslag) from 1965-1988. They joined the Peace Corps and spent two years in Tanzania. Upon returning to the U.S. Ken earned his PhD in Inorganic Chemistry at the University of Washington in 1972. After a post-doc at University of Utah, Ken and Alice spent two years in Debre Zeit, Ethiopia where he taught chemistry at the Ethiopian Air Force Academy. Ken began his 32 year career at Washington State University in 1975, first as visiting assistant professor in Chemistry and then in various science-based administrative positions. He was eager to take on new challenges. Early on Ken was director of the NMR Spectroscopy Center, director of Tech Services and then assistant dean, College of Sciences. Ken served as interim director of the Office of Intellectual Property Administration, corporate secretary of the WSU Research Foundation and director of the WSU Research & Technology Park. Later he was interim director of the Nuclear Radiation Center. He valued the staff and the knowledge he gained in his roles with those units. Ken was a team player and a problem solver. His intelligence, calmness, integrity and thoughtfulness made him an administrator people trusted and enjoyed working with. From 2002 to retirement in 2007, Ken was Associate Vice Provost for Research, coordinating and promoting WSU research initiatives, liaising with campus research centers and support units, and facilitating tech transfer activities and interactions with the WSU Research Foundation. He chaired a broad range of campus committees and task forces, and served on the governing boards of SIRTI, Innovate Washington, Washington Biotech & Biomed Association, NWABR, and Information Resource, Inc. Ken had a lifelong interest and involvement in international affairs. He participated in WSU projects in Indonesia, Russia, Jordan and Africa, and was a delegate on Gov. Gregoire's trade mission to Australia/New Zealand. Ken came out of retirement in August 2007 to serve part-time for 3+ years as senior advisor for the Institute of Shock Physics' Applied Sciences Lab in Spokane, where he played a key role in the research development, operations and public outreach for ASL.
Although Ken's career focus was science-related, in his private life he enjoyed a wide range of activities. Ken was a world traveler. He enjoyed the arts, was on the Board of the Friends of WSU Museum of Art and helped plan for the new Museum. Ken particularly liked contemporary art, African art and historical maps. Ken was serious about photography and took a number of workshops. He was a foreign car aficionado and enjoyed watched Formula One racing; and he loved to drive, as fast as he could get away with. Ken was a great cook and enjoyed hosting dinner parties. He was a hiker and nature enthusiast. In 1999 Ken and Nancy (Johnson) Wagner fell happily in love and were married on March 18, 2000. They were inseparable and had a joyful and loving marriage full of local and international travel, birding, art, champagne, friends and entertaining. They traveled many times to Europe as a couple and with friends. They embraced birding and Ken continued taking bird and nature photographs. They enthusiastically took up pickleball, playing in Spokane, Lewiston and in the Southwest during the winter. Ken and Nancy served together on the Board of Alternatives to Violence of the Palouse and supported many Pullman civic organizations. Ken will be remembered and cherished for his warm and gentle nature, intelligence and wisdom, generosity, and his charming smile.
Ken is survived by his wife Nancy A. Spitzer, his brother Robert E. (Jean) Spitzer of Glen Ellyn, IL; nephew John (Jessica; Jett and Justie) Spitzer of Diamond Bar, CA and niece Sarah (Keith; Wyatt and Amber) Beebe of Aurora, CO., and many loving friends and colleagues. Very special thanks to Lorna Shompole and Anne Sulul at Glenhaven Adult Family Home who cared for Ken in his final 7+ months with love, happiness and dignity, and to Kindred Hospice.
A celebration of life will be held on Sat. April 28, 2018 at 1:00 at Banyan's on the Ridge Pavilion in Pullman, WA. In lieu of flowers, donations to honor Ken may be sent to Kindred Hospice, 1610 NE Eastgate Blvd. #610, Pullman, WA 99163 or Alternatives to Violence of the Palouse, P.O. Box 37, Pullman, WA. 99163 On-line guest book is at www.kimballfh.com. KIMBALL FUNERAL HOME of PULLMAN, WASHINGTON is caring for the family.
Funeral Home
Kimball Funeral Home
905 S Grand Ave
Pullman

,

WA

99163
(509) 334-3303
Published in Spokesman-Review on Feb. 13, 2018
http://dnews.com/obituaries/kenneth-spitzer-of-pullman/article_b25e3a2a-d2cd-5d38-b7c6-8612da3e4ec6.html?utm_medium=social&utm_source=email&utm_campai