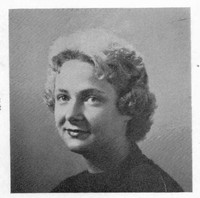 Joan was born September 12, 1942 and passed away on March 12, 2012 in Albuquerque, NM.
She is survived By: Daughters Lisa Waldenberger and Kathryn Jacobson, son Christopher Langkamp, grand children Morgan & JT Waldenberger, and Baby Girl Jacobson

Joanie lived a full life. She spent the last year visiting family, taking a cruise, and lounging with her dog Beau. Her laughter fills our hearts and memories, and she will be missed.